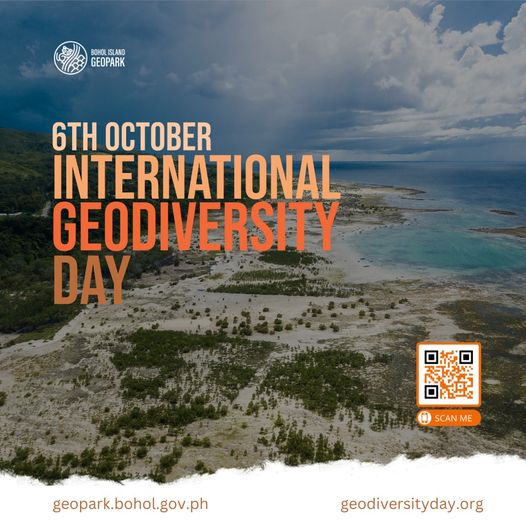 As we celebrate the first-ever International Geodiversity Day, may we be reminded of the important role of geodiversity in the concept of nature conservation. Geodiversity is the very foundation upon which biodiversity is built. It is the very rock of biodiversity. It is the foundation on which humans of different cultures interact with their surrounding ecosystems.
Tomorrow, during the First 100 Days Report of Governor Erico Aristotle Aumentado, Head of the Executive Committee of Bohol Island Geopark Management Council, we are launching a new video featuring the geological wonders of Bohol Island Aspiring UNESCO Global Geopark. These geological sites and landscapes are representatives of the island's 150 million-year-long geological history. We must ensure that these scenic landscapes and seascapes are preserved for future generations.
Scan the QR code or visit geodiversityday.org for more information about the celebration of International Geodiversity Day.
#UNESCO #GeodiversityDay #Geopark #BoholGeopark #Bohol #BeholdBohol
Source: Bohol Island Geopark