Support for UN SDG 4 2030
The United Nations Sustainable Development Goal No. 4 – Education 2030 – sets the global goals and vision on education. It seeks to accelerate progress made by the Education for All (EFA) program. Recognizing that the implementation of these new goals lie primarily with key agencies — National Economic Development Authority (NEDA), Department of Education (DepEd), Commission on Higher Education (CHED) and the Technical Education and Skills Development Authority (TESDA) – PH NatCom organized the Stakeholders' Conference on Education 2030 to discuss and determine areas of policy convergence and to reflect upon key agencies' priorities and strategies to achieve the education targets.
Lifelong Learning
PH NatCom promotes education and learning across all ages, socio-economic status, profession, ethnicity, and religion. It supports informal and non-formal modes of education to expand learning opportunities and reach vulnerable groups (i.e.  persons with disability, non-literate adults and elders, indigenous people, etc) and underserved communities. It further establishes partnership with private entities and community learning centers to reach those areas that are geographically remote.
Some notable projects of PH NatCom on lifelong learning have been establishing community museums, teaching indigenous writing, and developing teaching methods for special learners and the gifted.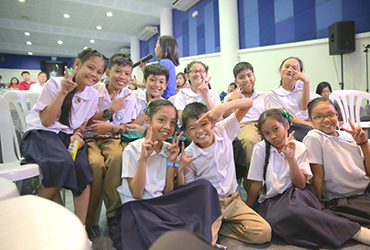 Technical and Vocational Education
PH NatCom believes that equal attention should be given to technical and vocational education. It gives opportunities to people who don't have access to tertiary education. Hence, it undertakes activities and projects that promote the enhancement of technical skills and competencies. In 2016, PH NatCom extended support to the Technical Education and Skills Development Authority (TESDA) when the later hosted the 2nd Meeting of Asia-Pacific Technical Vocational Education and Training (TVET) Experts. The said meeting provided opportunities to shares ideas and practices in developing quality assurance, qualification processes and a regional framework for technical skills qualification reference. PH NatCom also monitors the implementation of two normative instruments concerning TVET – the 1989 Convention and the 2001 Revised Recommendation.