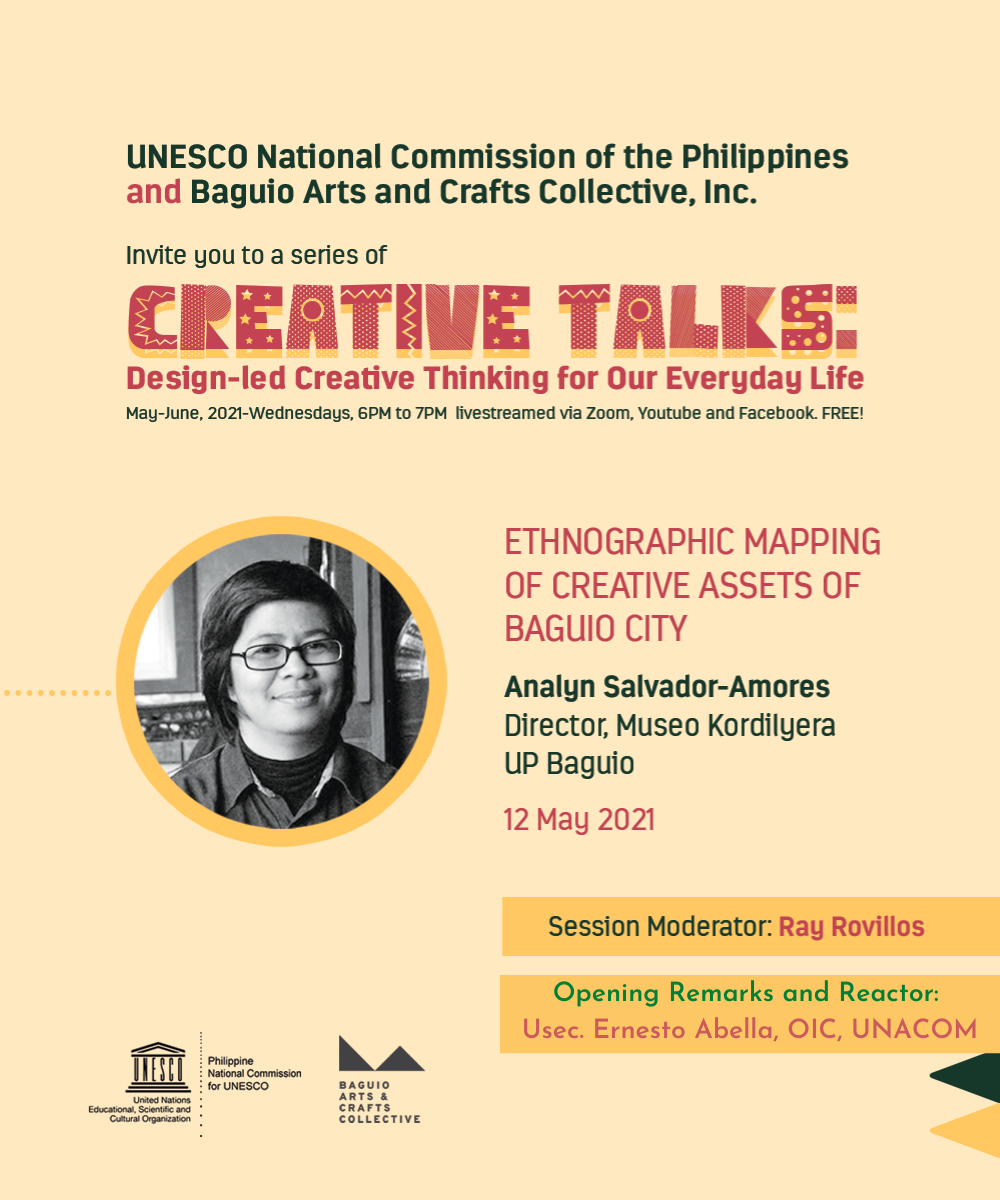 The UNESCO National Commission of the Philippines (UNACOM) and The Baguio Arts and Crafts Collective, Inc. (BACCI) launched the webinar series on "Creative Talks: Design-led Creative Thinking for our Everyday Life" on 12 May 2021. UNACOM Officer-in-Charge (OIC) Usec. Ernesto Abella welcomed the participants in its first session on Ethnographic Mapping of Creative Assets of Baguio City.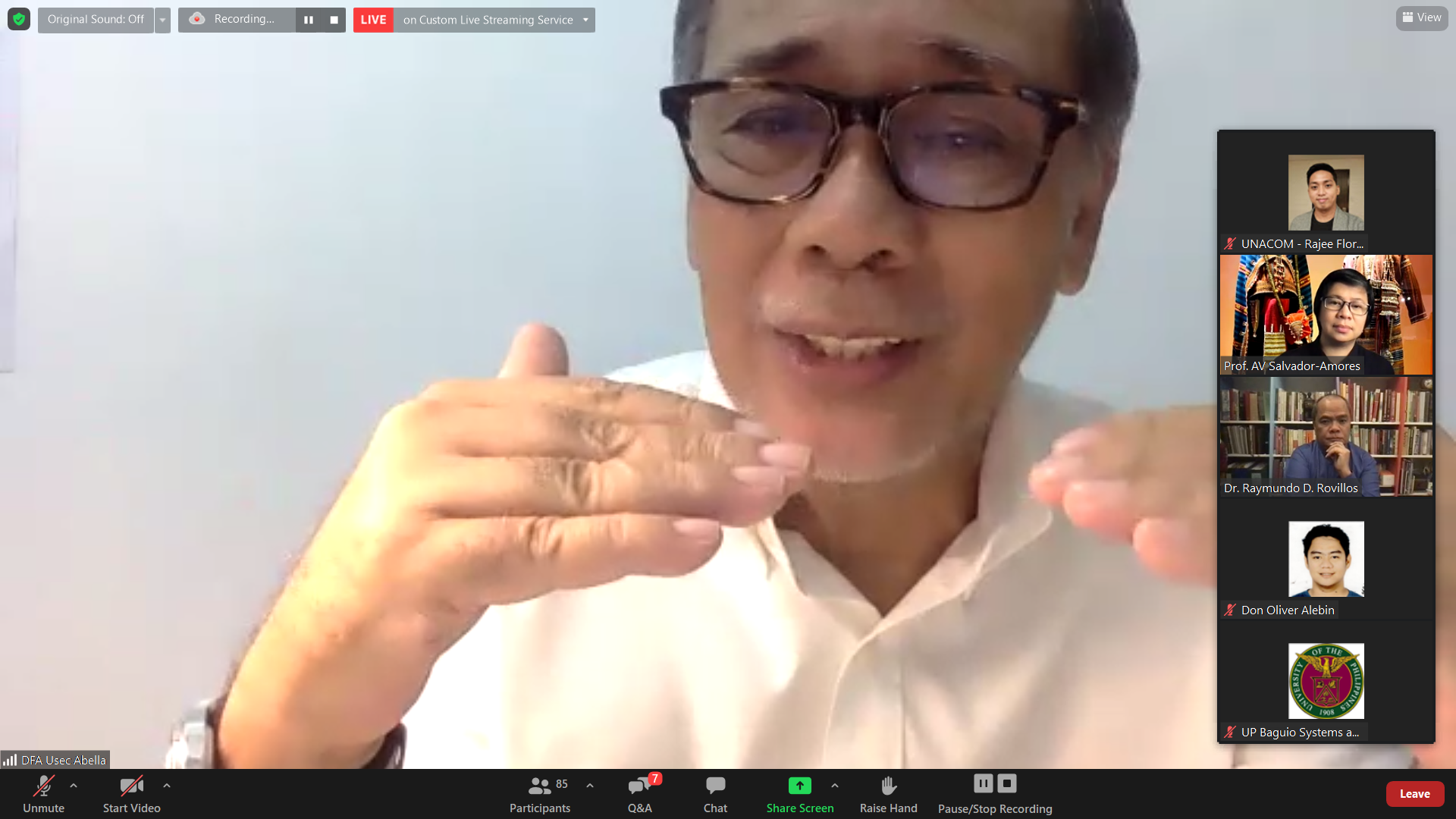 In welcoming the participants, Usec. Abella stressed the strong role of innovative design in product development of the handicraft sector which must be feasible and user-centered to make them more appealing in the market. In the case of Baguio city, its cultural and creative products serve as a channel to spring its rich culture and strong identity. He emphasized that institutional sustainability, apart from the socio-economic and environmental aspects, must be prioritized to ensure the growth of the creative economy. To close his message, Usec. Abella prompted that the core of the product- and design-making must be to improve the dignity of human beings and their everyday life.
Meanwhile, Museo Kordileya Director Dr. Analyn Salvador-Amores shared the initial results of this ongoing study, including being able to list up to 253 creative assets in the city. The study includes a map of where these creative assets are situated in the city. Among the key findings of the study included the challenges of artisans in sustaining their livelihood due to the lack of knowledge in terms of marketing and financial management, as well as challenges in passing on their creative know-how to the younger generation.
BACCI President and UP Baguio Professor of History Dr. Raymundo Rovillos moderated the session.
The second installment of the Creative Talks will be from 6:00 to 7:00 PM on 19 May 2021 with the title, "The Future is Handmade" Product Design and Craftmanship in the Digital Age." The Facebook live link will be shared on UNACOM's official Facebook page.