55 youth leaders all over the Philippines participated in the Education for Sustainable Development (ESD) Youth Leadership Training last 12 February 2018 at the Department of Foreign Affairs in Pasay City.
UNESCO, through the Global Action Programme, has been dedicated to generating and scaling up ESD action at all levels and areas of education. Last November 2017, the Philippines had been selected to take part in the Asia Pacific ESD Leadership Training organized by UNESCO in Asia and the Pacific, Goi Foundation, and Earth Charter International.
As one of its commitments to the Global Action Programme on ESD, PH NatCom mobilized promising young leaders and student/teacher advocates all over the Philippines to introduce the ESD programme.
Among the organizations present were representatives from the National Association of UNESCO Clubs in the Philippines, member schools of the Associated Schools Project Network, 2030 Youth Force in the Philippines, National Youth Parliament, and student advocates from various universities in the Philippines.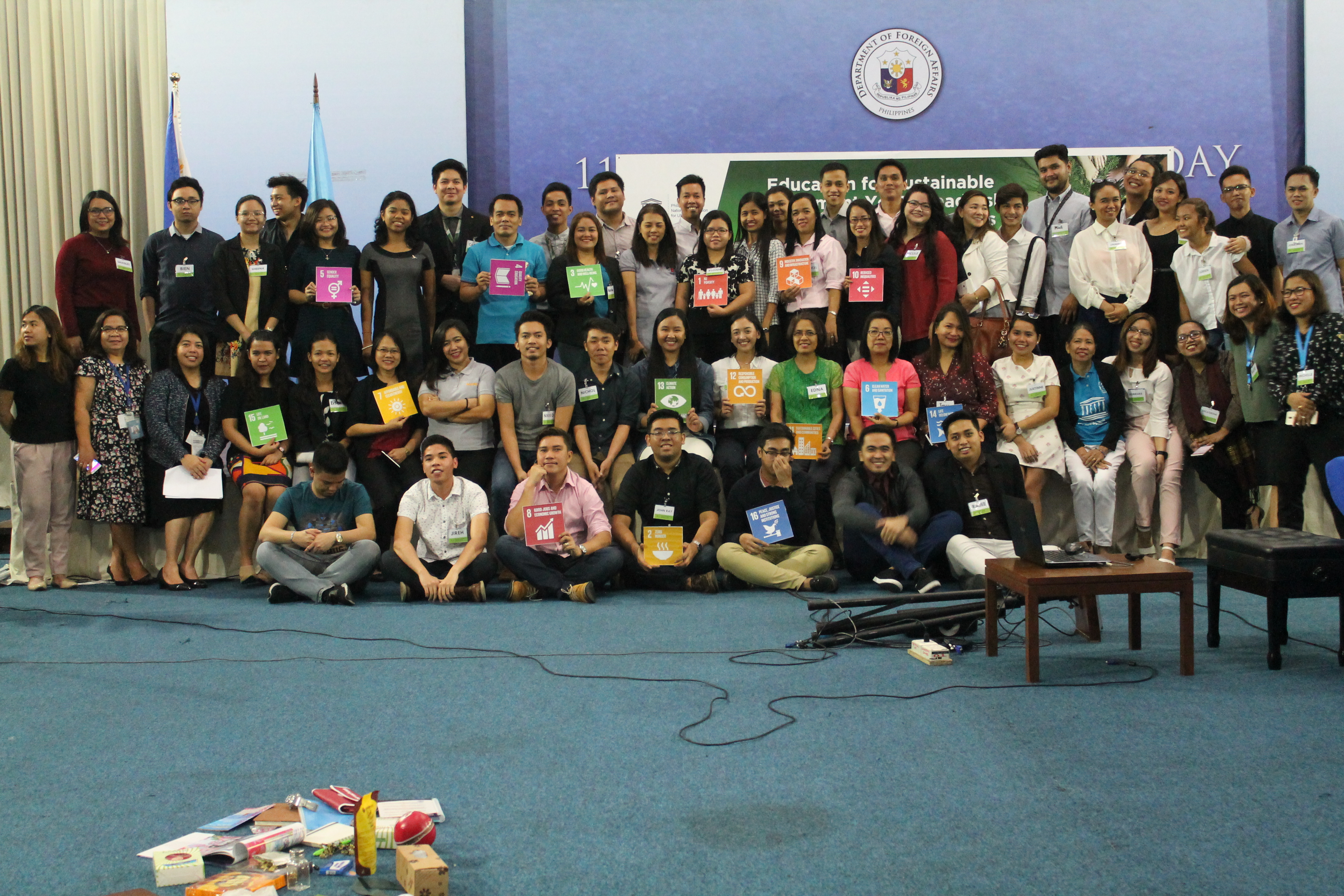 At the end of the one-day leadership training, the participants readily committed to join the ESD Philippine Network of Youth Leaders established by PH NatCom. To date, the network has yet to map out the succeeding projects and activities to promote ESD in the Philippines.