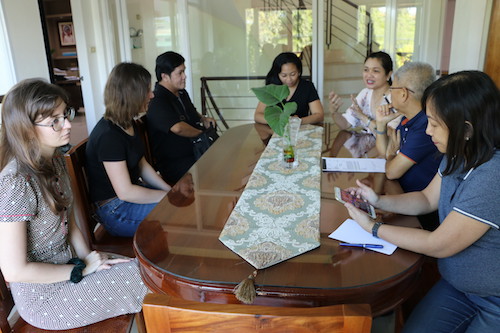 As a partner host country to German Commission for UNESCO's Kulturweit Programme, the Philippine National Commission for UNESCO (PH NatCom), otherwise known as UNESCO National Commission of the Philippines (UNACOM), welcomed young volunteers from Germany for six months at the Albay Biosphere Reserve.
Volunteers, Ms. Luzie Doering and Ms. Daria Wienen, engaged in meetings with their local hosts. PH NatCom organized and coordinated preliminary discussions from 14-16 March 2019 about Albay Biosphere Reserve (BR) in addition to other existing and aspiring BRs in the Philippines. The in-depth discussion featured cultural, local, and organizational information about their host site.
Kulturweit is the international youth voluntary service programme of the German Commission for UNESCO that is financed by their Federal Foreign Office. This programme enables young adults get better sense of their global responsibility through intensive educational experiences in culture, education, and nature.